Do you need help with your air conditioner installation process?
Following the right AC installation dos and don'ts is important for a seamless experience. It's important to understand the specific instructions provided by your manufacturer regarding the installation of their product. Each unit will come with its unique set of rules that must be followed precisely to get optimal performance out of your system.  In this article, we'll provide some of the best advice on ensuring a smooth process from start to finish. With these tips in mind, you'll be able to enjoy a stress-free installation process that yields great results!
Planning The Installation
Planning an AC installation is essential to ensure a seamless setup. It's important, to begin with understanding the installation process, timeline, and any logistics that must be considered. This will help you plan what needs to be done for it to go smoothly.
When creating an installation timeline, consider all of the steps involved from start to finish, such as ordering materials, scheduling the installers, completing any necessary permits or paperwork, and preparing your home for the equipment. Additionally, you'll want to factor in time for inspections and test runs after completion. Considering these things when planning will ensure no surprises arise during the process.
Choosing The Right System
Choosing the right system is one of the major AC installation dos and don'ts. You should include researching local regulations and building codes before beginning work so you know what is required by law when installing HVAC systems in your area.
When selecting an AC unit, consider factors such as:
AC System Size — Make sure you select a model with enough cooling power for the size of the space it will cool. A larger space requires more BTU capacity to maintain comfort.
AC System Compatibility — Confirm that any existing ductwork in your home is compatible with the new system before installation begins. You may need additional equipment or modifications if there are compatibility issues.
AC System Features — Choose an energy-efficient system with variable speed fans and zoning capabilities to maximize efficiency and enhance comfort levels throughout your home.
When making this important decision, remember that professional advice from an HVAC expert can be invaluable when choosing the best AC system for your requirements.
Preparing Your Home For Installation
Basic preparation before beginning any AC installation will save you from experiencing headaches during and after installation. Here are a few things to consider for getting ready:
Home Preparation — Ensure all obstructions in the installation area, such as furniture or plants, have been removed. Also, check that there's no water damage in the wall where you plan on mounting your AC unit.
Install Preparation — Gather all necessary tools and parts beforehand so everything is available when installing without making any trips out for supplies. It's also wise to double-check that your space has a proper electricity supply and ventilation ductwork installed. If not, contact a professional electrician or HVAC technician.
Pre-install Checklist — Before starting an installation job, create a checklist of items you need for successful completion, including measuring tape, drill bit sets, screws/nails, wiring kit, etc. This will help avoid delays due to forgetting essential components needed for a complete setup.
Professional Installation Tips
Now that you have prepared your home for an air conditioning installation, it is time to get into the details of AC installation dos and don'ts — what professional installation experts recommend. There are several tips and tricks to consider when setting up a new AC unit to ensure a seamless setup.
First, make sure you take measurements before purchasing any equipment. It is important to measure the space where the unit will be installed so you can accurately determine how much power the system requires and buy the right size model. Additionally, it's helpful to research various brands and models ahead of time to find one that fits your budget and needs perfectly.
Next, hire a licensed technician or contractor with experience installing units like yours. Professional installers can help ensure your unit is correctly set up by double-checking connections and ensuring all components function properly. They also know exactly which type of refrigerant should be used for each specific job, advise on proper ventilation requirements, and provide maintenance advice after installation.
Finally, follow manufacturer instructions closely during installation; failing to do so could damage the system or even injury due to improper use of tools or safety protocols being violated during setup. With these simple yet crucial professional installation tips from experienced technicians, you'll be ready to enjoy cool air throughout your home without hassle!
AC Installation Troubleshooting Tips
Troubleshooting issues with your air conditioning unit can take time and effort. But, when armed with the right knowledge and tools, you'll be able to solve any problems that arise in no time. Here are some essential troubleshooting tips for AC installation:
Check all wiring connections during installation – ensuring they're secure and corrosion-free is key to avoiding future AC problems.
Make sure thermostat settings are set correctly before turning on the system – this includes setting fan speeds, temperature levels, and timer functions as desired.
Clean or replace filters regularly – dirty filters will reduce airflow and impair performance over time.
Listen for unusual noises during operation – squealing sounds could indicate worn bearings or loose components which need attention immediately.
To ensure optimal performance and longevity of your unit, it's important to keep up with regular inspections and tune-ups by an experienced technician at least twice per year. These are essential AC dos and don'ts that will help keep your air conditioner running smoothly throughout its lifetime!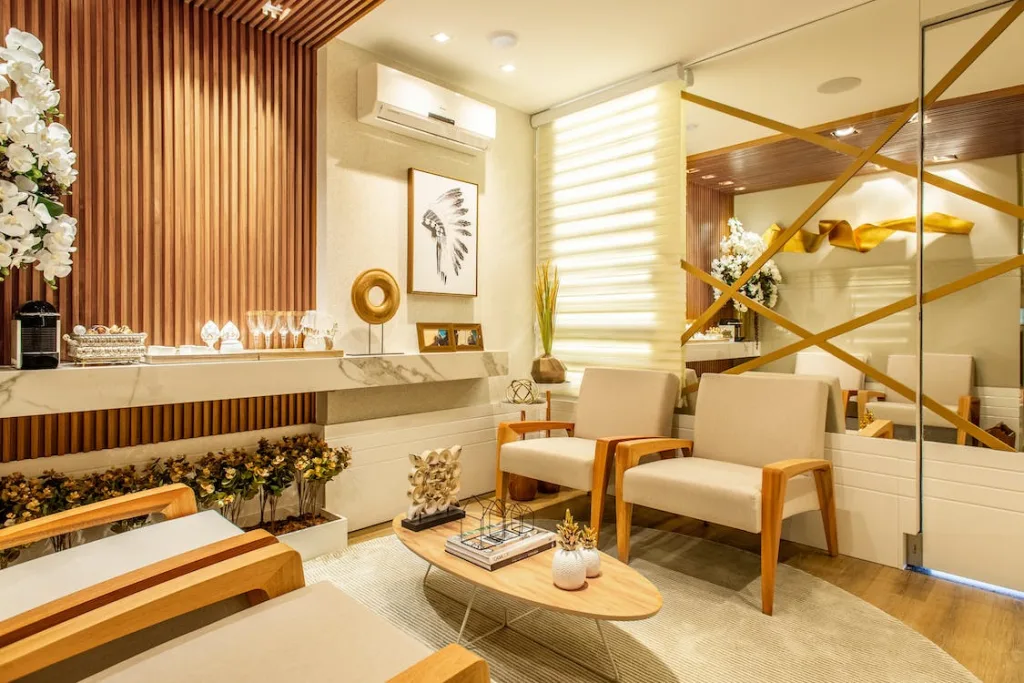 Air Conditioner Maintenance And Care
Maintaining and caring for your air conditioner unit is critical to ensure it functions optimally. To make sure you get the most out of your AC, here are some maintenance tips that will help keep it running smoothly:
Change filters regularly (every 3 months) — Check connections between components often |Have an HVAC professional inspect annually
Clean outdoor condenser coils every 6 months — Keep the area around the unit clear of debris/obstructions |Turn off power before servicing or making repairs
Inspect all wiring for signs of wear/damage — Monitor refrigerant levels at least once a year and replace worn parts as soon as possible.
These preventive measures and regular care can help extend the life of your air conditioning system, saving you time and money in costly repairs down the line.
Conclusion
Do your due diligence for anyone looking to install a new AC system. Research the right model and size of the unit that will best suit your home's needs, plan out the installation carefully, and ensure you have all the necessary supplies on hand. Prepare your home in advance and follow AC installation dos and don'ts for a seamless setup.
At Tropic Air Inc., we prioritize taking good care of your HVAC system through comprehensive installation, repairs, and maintenance services. Contact us today for a stress-free AC installation process.