If you live in Sarasota, Florida, and have an AC unit that needs repair, finding a reliable service provider is essential. It can be difficult to know who to trust with this important job; however, there are measures you can take to help ensure you get the best possible service. 
The first step when looking for a reputable AC repair company is getting referrals from friends or family members. This is especially helpful if they've had their own experience with one of these companies and can give feedback on the quality of work. You also want to inquire about pricing. In this article, we'll discuss how to find a trustworthy AC repair in Sarasota, FL., and tips for ensuring your AC works properly. 
Benefits Of Professional AC Repair
Your Sarasota AC repair is essential for keeping your air conditioning system running efficiently and preventing failure. Regular maintenance of your AC unit ensures that it runs at peak performance, which can help reduce energy costs and improve indoor air quality. In addition, professional AC technicians have the knowledge and experience to diagnose potential problems and extend the lifespan of your A/C unit.
With professional AC repair, you can be sure that any repairs are completed quickly and properly, reducing downtime so you don't suffer from uncomfortable temperatures inside your home or office space. Furthermore, having a trained technician inspect your HVAC system helps to ensure safety standards are met and increase efficiency levels for optimal performance.
In addition to making sure all parts of the system work correctly and efficiently, an experienced technician can advise on proper maintenance techniques, including filter changes and cleaning coils when necessary. This will keep your air conditioner running smoothly while alleviating wear and tear associated with overuse or neglect of routine maintenance tasks. Investing in professional AC repair services provides peace of mind knowing that your comfort level will remain consistent during extremely hot weather.
How To Determine The Reliability Of A Contractor
First, look for reviews from previous customers. Reviews can tell you a lot about a contractor's services, whether they were timely, provided quality workmanship, offered fair prices, etc. You should also check out online sources like Angie's List and the Better Business Bureau to see what others have said about the contractor. This will help you make sure that they are experienced and trustworthy.
Next, ask around town for recommendations from friends or family who may have used similar services recently. Ask them which contractors they would recommend based on their experience with them. 
Finally, meet with prospective contractors face-to-face and discuss expectations before signing any contracts. Make sure all parties involved understand each other's needs when scheduling repairs, cost estimates, and payment terms so there are no surprises later. Always confirm that any contract includes a warranty period to ensure quality results over time. 
Tips For Choosing An AC Repair Company In Sarasota
When searching for a reliable AC repair company in Sarasota, it's important to do your research. Start by ensuring the company you're considering has experience working with all AC systems and brands. Ask if they offer emergency services and how much their rates are for standard repairs. It's also wise to inquire about any warranties or guarantees that may come with the service. Additionally, ensure the technicians have proper licensing and insurance before allowing them into your home.
You should also ask friends and family members who live in Sarasota for recommendations on which companies provide expertise at reasonable prices. This will help you understand what kind of customer service each business provides and how efficiently they can handle different AC repairs. 
Be sure to discuss the details of your repair needs with the technician during a consultation visit. Ensure they understand what type of issue you're facing so they can determine the best action to take when repairing your system. Also, be clear about expectations regarding cost, timeframe, and payment options before agreeing to hire any AC repair services in Sarasota. 
What To Expect From A Professional AC Repair Technician
First and foremost, an experienced technician will be well-versed in all aspects of cooling systems, including their electrical components, exhaust system, and regular maintenance, such as checking refrigerant levels and thermostat settings. 
In addition to providing necessary repairs or replacements, a reputable AC repair technician should also help ensure that your air conditioning unit functions optimally by performing routine maintenance. This could include cleaning dust buildup from coils and filters, changing dirty air filters with new ones, lubricating moving parts where necessary, testing safety switches, inspecting belts and pulleys for wear and tear, verifying proper airflow through vents and ducts, etc. 
Finally, before signing off on any job done by an AC technician, make sure they have taken the time to explain both the services performed and future recommended maintenance tasks. Doing so can greatly reduce any surprises while helping you get maximum value from every dollar spent on maintaining or repairing your air conditioning system.
Benefits Of Regular Maintenance And Inspections
Regular maintenance and inspections of your AC system are important for ensuring its efficiency, reliability, and longevity. By scheduling preventive maintenance and having certified technicians inspect the unit regularly, you can expect to reap many benefits, such as:
Energy savings – Regular maintenance and inspections eliminate dirt buildup that could reduce the system's energy efficiency. As such, cooling or heating your home will consume less energy.

Improved performance – A well-maintained air conditioning system performs better than one not serviced regularly. It easily maintains an optimal temperature balance and helps prevent unexpected repairs due to neglected parts.

System longevity – Regular maintenance extends the lifespan of your AC unit by reducing wear and tear caused by dust particles entering sensitive components. Plus, it also reduces any potential damage from occurring in the future.

Certified technicians – Using experienced professionals means they can identify any problem quickly and recommend suitable solutions if anything needs replacing or repairing. This ensures that your AC remains productive throughout its lifetime.
Overall, performing regular maintenance and inspections is essential for keeping your air conditioner running optimally while avoiding significant repair costs down the road.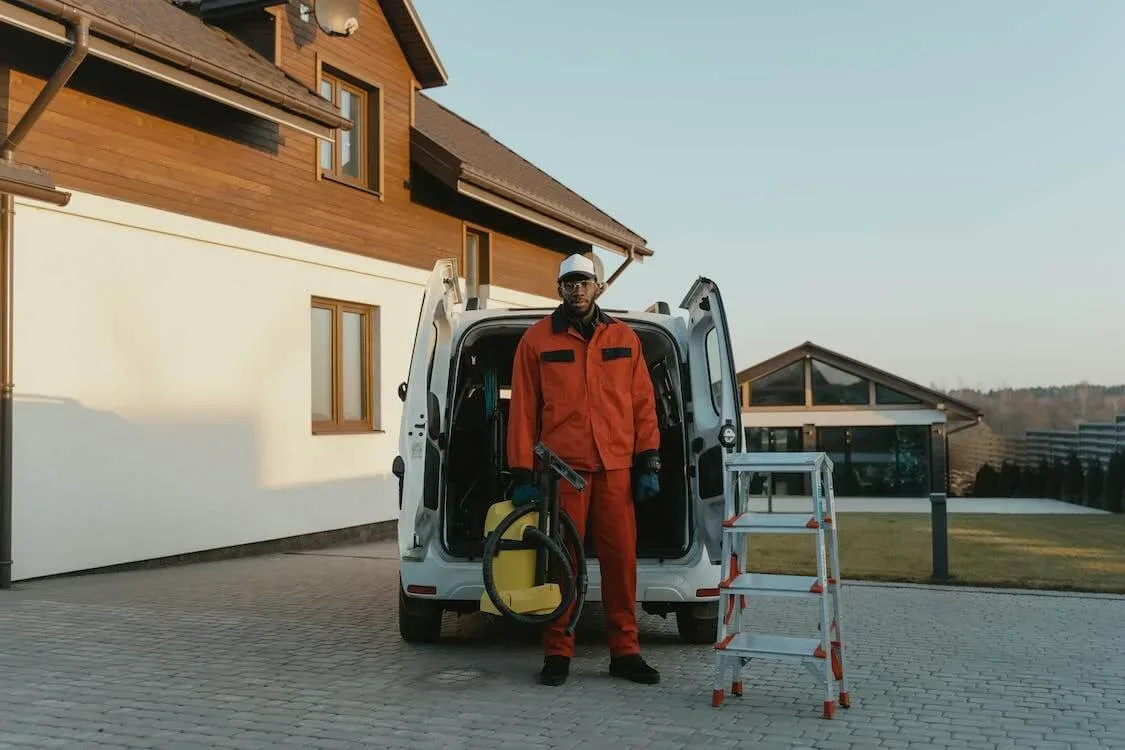 Frequently Asked Questions
What Type Of Qualifications Do AC Repair Technicians Require?
Certifications assure that an AC technician has met certain standards and possesses the necessary skills to complete quality repairs. The specific qualifications required to vary by region, but some common requirements include completion of formal AC repair training programs or apprenticeships, certification for refrigerant handling, and licensing through local building codes or governing organizations such as HVAC Excellence (Heating Ventilation Air Conditioning).
A qualified AC technician should also be knowledgeable about current industry standards and best practices when completing repairs. They must have experience working with different types of air conditioning systems and be able to advise clients on energy-efficient solutions. Additionally, experienced technicians will have access to advanced diagnostic tools, allowing them to identify any issues before they become bigger problems quickly. 
How Long Does It Typically Take To Repair An AC Unit?
The answer depends on several factors, such as the type and size of your AC unit, any existing damage or malfunctions that need to be addressed, and the experience and skill level of the technician performing the repairs. Generally speaking, a professional AC repair technician should be able to complete an average-sized AC unit repair in about two hours or less. However, some minor fixes only require 15 minutes, while more complex issues may take up to 4 or 5 hours (or even more).
What Is The Cost Of A Professional AC Repair?
The cost of a professional AC repair in Sarasota, FL, should be considered when you need an AC repair. It's important to understand the pricing structure and what might come up as additional charges, such as labor costs or parts replacement. To better understand the cost of AC repair, you'll need to consider factors such as the brand and model of your unit, its age, any necessary maintenance required, and the skill level and experience of the technician.
Many companies offer free quotes to compare prices from different providers before deciding who will do the work. Doing research ahead of time is key in finding reliable AC repair services in Sarasota that offer competitive rates while still providing excellent work and customer service.
Are There Any Warranties On AC Repair Services?
When researching AC repair services and their associated warranties, there are several things to consider. First, inquire about what kind of warranty on parts and labor. Some companies offer limited guarantees, while others may have more comprehensive coverage plans. Additionally, determine how long the warranty lasts and whether it covers normal wear and tear from use over time.
Finally, always check customer reviews before hiring someone for AC repair services. These insights can show how reliable a particular business's reliability regarding honoring warranties and providing quality work overall. Doing this research ahead of time helps ensure that any repairs performed come with satisfaction guarantees so you don't end up paying twice for the same job!
What Should Be Done To Prepare For An AC Repair Technician's Visit?
Inspecting your system can give you some insight into what may be causing any issues with your AC system and can also help guide the conversation with the technician during their visit. Also, check things such as filters, coils, fans, drain lines, and refrigerant levels to know how well-maintained your unit is before its arrival.
Once you have assessed the condition of your air conditioning system, if necessary, perform minor repairs or adjustments on components, such as replacing filters and cleaning fan blades. Additionally, clear out any clutter near where they will need access to work and ensure all areas around them are safe from hazardous materials or potential falls due to slippery surfaces, etc. 
When finding reliable AC repair in Sarasota, FL, the most important factor is ensuring you hire a technician with the right qualifications. An experienced and certified technician can help ensure that your air conditioning unit is serviced correctly and efficiently. Additionally, many technicians offer warranties on their services which provide peace of mind knowing any problem areas will be addressed quickly and effectively.
At Tropic Air Conditioning, our professional team takes pride in providing excellent AC repair service at a reasonable cost without sacrificing the quality of work. Contact us today.